Due to the poor financial conditions and difficult access to electricity and butane gas, about 95% of Guinea-Bissau's population used firewood and charcoal for cooking and other needs.
Given that context, the Fumukaba project was created to promote the substitution of charcoal and firewood for butane gas in food preparation for more than 25 thousand households.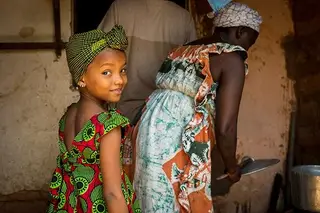 This project, sponsored and funded by the European Union and the Galp Foundation, in partnership with the UCCLA (Union of Portuguese-Speaking Capital Cities), the Guinean Government, Petromar and the Municipality of Bissau, started in 2018, with a duration of two years, and contributed to:
The use of cleaner energy in homes, with a strong impact on health and the environment;

The introduction of a safe technology, with a positive impact in terms of the time available for the children's school activities and for women to take part in community life;

The promotion of commercial and small business development;

The promotion of women's entrepreneurship;

The reduction of deforestation in Guinea-Bissau.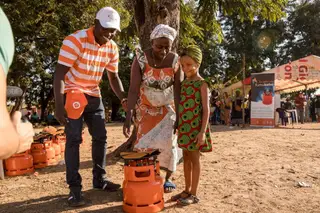 In 2020, the project has now been acknowledged by the Energy Globe Foundation with a national Energy Globe Award , which aims to reward innovative and sustainable projects on a global level, thus increasing their reach and recognition.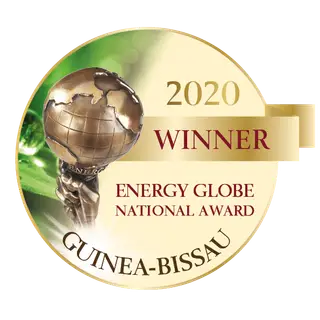 Learn more about this award here.