The number of cars on our roads is expected to double by 2050. Today, more than ever, we need to place an increasing focus on moving towards a more sustainable global reality geared to smarter mobility. The 4th edition of the Nissan Smart Mobility Forum brought together experts from the field to propose and discuss the challenges and potential solutions for a future that belongs to everyone and that is planned today.

Maarten Sierhuis, Chief Technology Director at the Nissan Innovation Lab in Silicon Valley, took to the stage at the Capitol theatre to talk about this future and to introduce the opening panel on "Smart Driving". The Dutchman, who has also worked for NASA, is now in charge of developments in areas such as Nissan's artificial intelligence for autonomous vehicles. Furthermore, he is the leader of the team that created and is developing SAM - Seamless Autonomous Mobility, a technology that includes man in the equation, who is responsible for driving the vehicle and saying what the car should or should not do when it is incapable of making the best decision.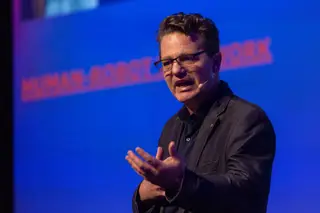 THE REALITY IN PORTUGAL
Lisbon is the 2020 European Green Capital. Changes in the city are already underway and investment in more efficient and less polluting public transport solutions is expected to increase. This choice also represents an excellent opportunity, both for the city and the country, to put its own training into practice, improving mobility infrastructure and dynamics to bring us closer to benchmark European cities. A number of Portuguese companies have already started to help pave this more sustainable road, one which is already mandatory for many. Galp, for example, in partnership with Nissan, has introduced new technologies and business models. "We are going to install 20 rapid chargers in Portugal", guarantees Jorge Fernandes, Director of innovation at Galp. In addition to this project, a pilot project is being launched in the Azores where car batteries are used as "energy storage bases" which can be recharged using the network, "helping to regulate services", explains Jorge Fernandes. This technology is expected to come into operation in March.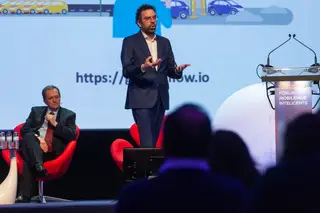 After Antonio Melica, the managing director of Nissan Portugal, had concluded the proceedings, the 4th edition of the Nissan Smart Mobility Forum ended with a speech by Eduardo Pinheiro, Secretary of State for Mobility, who stressed that investment in the electric vehicle charging network will continue with a planned budget of four million euros.

All the solutions discussed at the 4th Smart Mobility Forum, organised by Nissan, contribute to the consolidation of a vision that belongs to everyone, the gradual and comprehensive development of mobility products and services that are expected to be increasingly smart.